At the end of 1999, it appears the idea for one of the directors of the Company to develop products for the environmental area, because it was being created environmental protection laws at the time, but there was no effective response of capable products to provide. Thus, was created the RSP - Research Security Protection in the 2000 year in order to develop equipment that could combine high technology, safety and environmental protection in one same product.
In the company creation, were already in their directive department professionals who had 30 years of experience in logistics of fuel supply, and engineers with experience in product development and programs for hazardous area. With this combination of experiences began the design and development platform for environmental protection and control that is now simply called S2 acronym for Safety System. All development was guided to use the Internet, which was not so widespread in the early of 2000.
After many technical studies and high investments in the development of various engineering equipment, we obtained the first certification in 2005, being the first company in Brazil to obtain a powered equipment certification for area one of intrinsic safety.
In 2006 the first probe was created in Brazil with high optical resolution, the Smart Probe.
Being a company created for development and continuous improvement, in 2007 was installed the first probe with quality product identify CromaID.
In 2009 was created the Ecologic II, compact line for environmental monitoring, which proved successful in winning the Ipiranga competition throughout Brazil.
The RSP is continually developing new products and expanding borders, reaching all regions of Brazil and Latin America.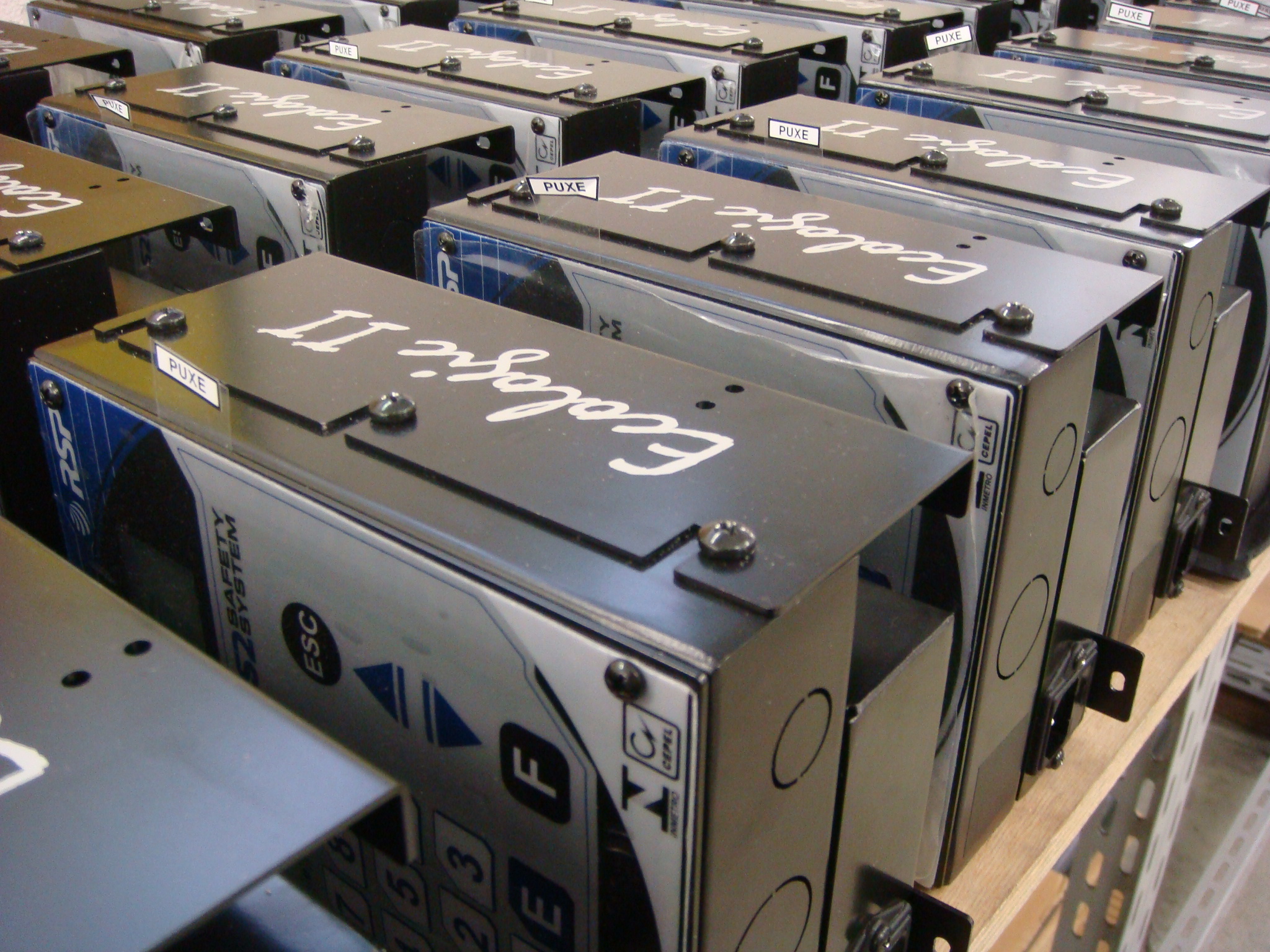 Mission
Technology, Information, Security and Control. In a competitive market, these are main focus. The resale market for liquid product requires a comprehensive control of several subgroups of trades involved. The current concept provides for each cell of business, a different equipment, and a dedicated operation of logistics. The managers challenge is to reconcile a large of data involved, interpret them and still take care to maintain profitability of the business.
The RSP is introducing a new concept: Environment, Quality Control, Fleet Control, Tanks Gauge, Security Access, Distribution Logistics Optimization, Pumps Control, and vehicular gas fully integrated.
Imagine the management of all information online, and obtain reports on a Laptop such as total sales volume of a region, district, town or across the country. Accessing wap in your mobile to obtain the current volume of a gas station tank. Controlled access to the tanks is allowed and getting information anywhere with a mobile phone: this new concept rescues the effective management of information improving the efficiency of your business.
Strategy
Our objective is to create, develop, produce and market products and systems equipped with high technology, which are intended to provide strategic information to enable the broad operational control, quality control of products, tracking of events and logistical supplies through which customers and users of our technology solutions can add significant amounts of management, reducing operating costs and gains. Count on active participation, cooperative, integrated and productive of all employees that make up the company, maintaining high motivation, commitment and professional satisfaction of all.